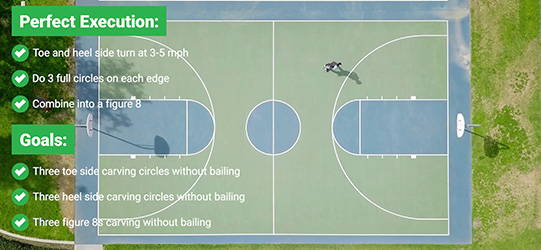 Review this First Day course while your battery is charging, and you'll learn to shred in half the time!
About this Training Course
• UNDERSTAND THAT IT WILL TAKE 1-3 HOURS OF PRACTICE TO LEARN
• BE DISCIPLINED TO LEARN EACH SKILL BEFORE MOVING FORWARD
• BASIC TRAINING IS BROKEN UP INTO TWO DAYS (1-2 HOURS PER DAY)
• WEAR A HELMET AT ALL TIMES
The Summerboard is a brand new invention - and therefore there are a few new concepts that you must understand no matter what experience you bring to the table. Going through these videos will answer 99% of the questions you'll have on your first day. Better yet - you'll learn in half the time and learn to shred in just a few sessions!

Understand that absolutely everyone struggles a lot in the first 30 minutes.

Just like snowboarding, the stoke doesn't come immediately - but if you're persistent and take the time to master each skill in sequence, then you will learn in just a few sessions!