"It really does feel like you're snowboarding!"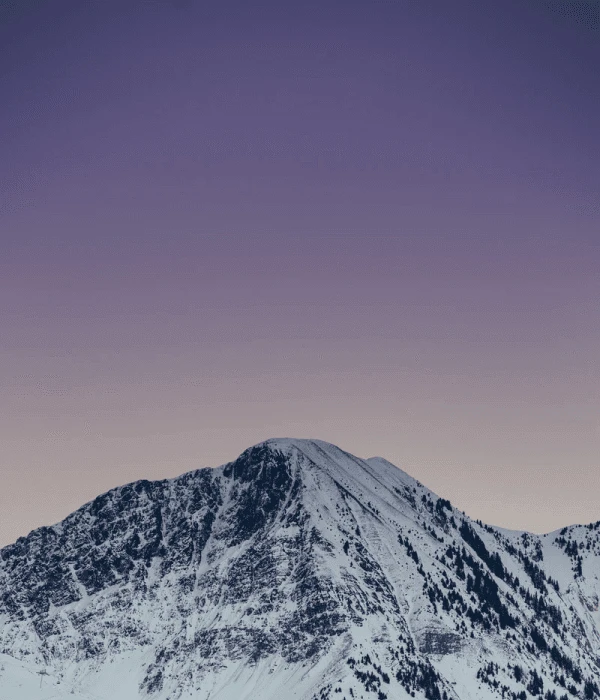 Imagine rushing down a mountain, gliding through turns in the snow.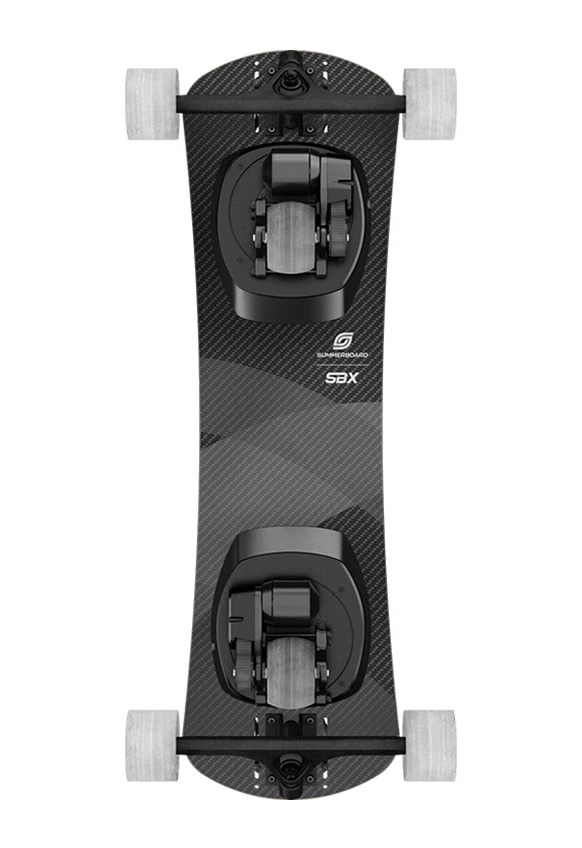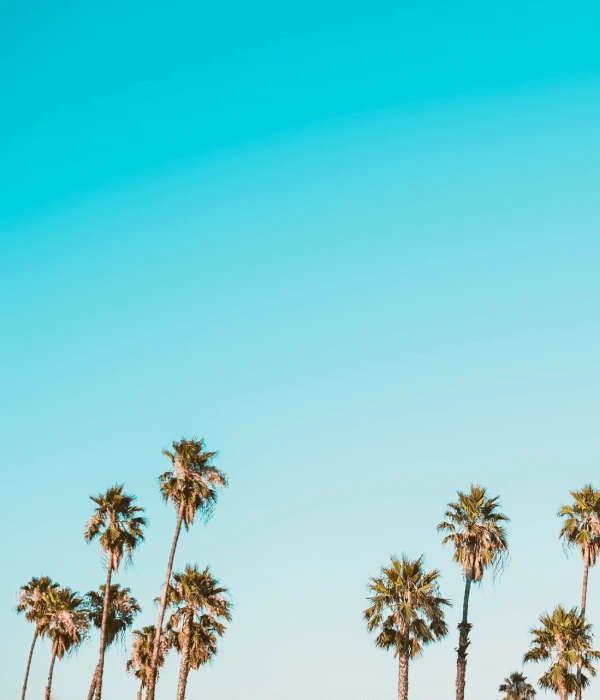 Summerboard delivers those epic moments every day, on demand.
MEET THE SUMMERBOARD
The season ticket that never expires.
Ride Like a Snowboard
Snowboarding is about holding and controlling an edge. Our unique 360 Drive System enables you to experience the same edge control you get on the slopes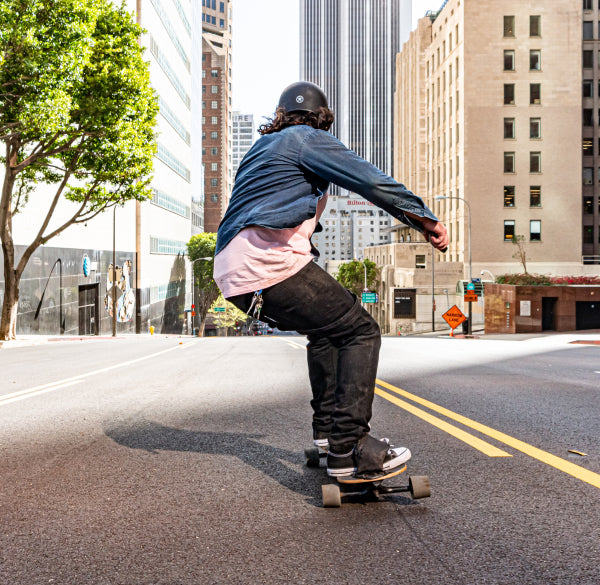 Endless Rides, No Lifts.
Every snowboarder dreams of the endless slope. In 20 seconds or less, simply swap out the battery on-the-go (it easily fits in a backpack) and keep shredding.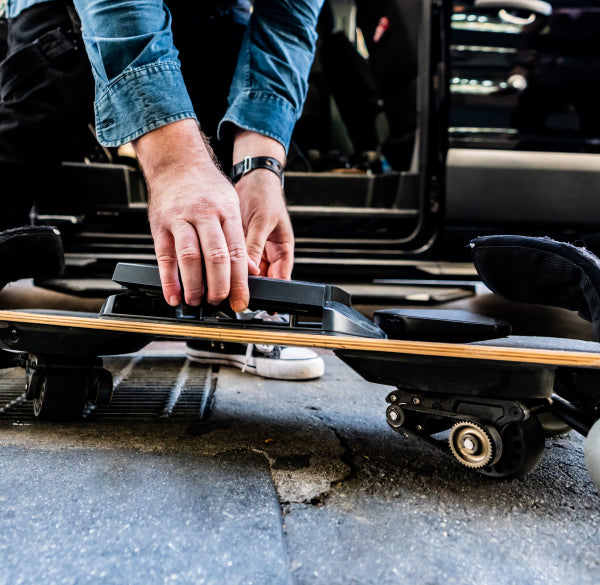 The $1 Lift Ticket
Pay over time and shred as low as $1 per day. Choose from three financing options: Bread, SplitIt or Shopify Payments.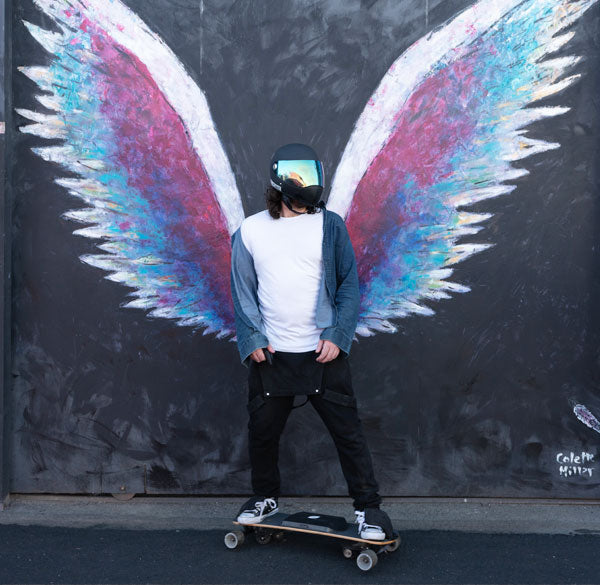 Longest Term Warranty.
We stand behind our quality as the only company with 2-year warranty coverage on key parts like our motors and trucks.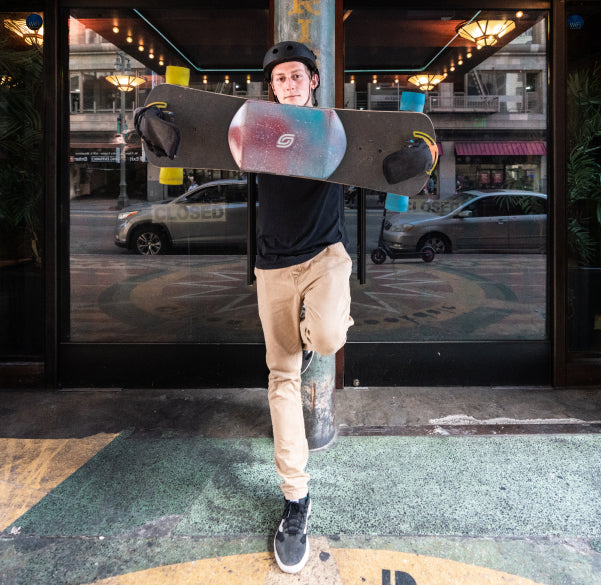 Shred Your Way
Summerboard fits your style, whether it is on the road, in the air, spinning on the ground, or a style only you know how to shred.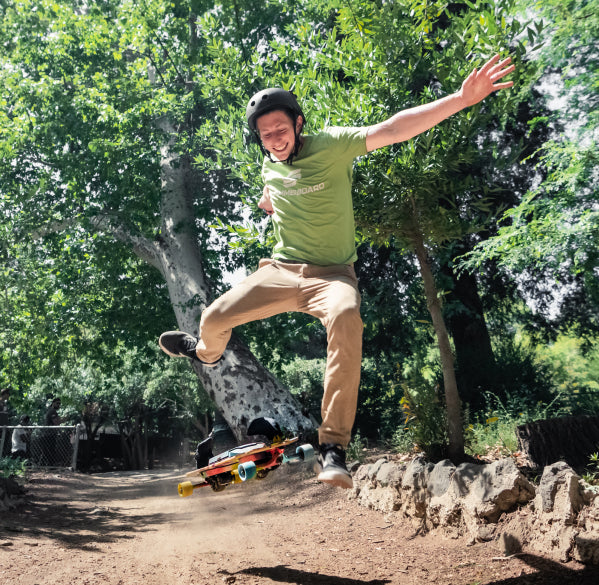 A REVOLUTION IN RIDING
See why the Summerboard is the next big thing

PASS WITH EASE
Speeds up to 27 mph

FULL SHRED SESH
Battery range up to 12 miles

360˚ GLIDING
Slide and spin in any direction

BLAST UPHILL
Shred inclines like never before

SMART REMOTE
With rugged screen

SWAP BATTERIES
Extend your range

BURN CALORIES
With thrilling exercise

VIDEO TRAINING
Level up your skills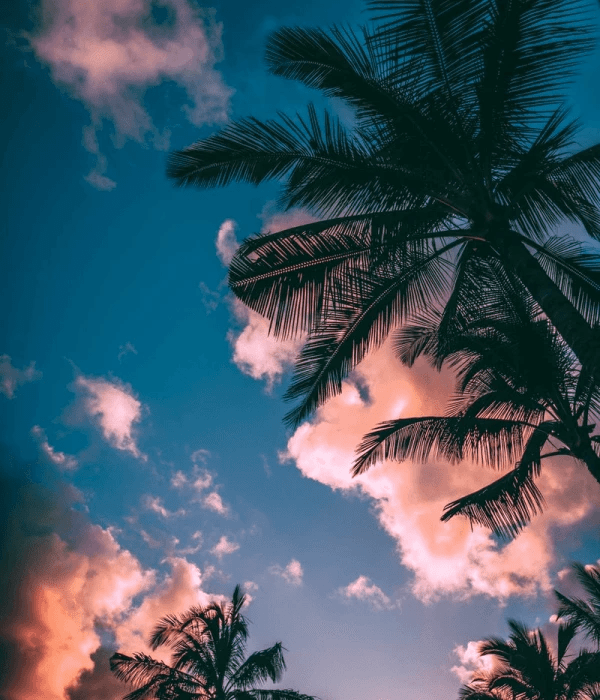 Financing Payments as low as
1
per day*
SHRED NOW, PAY LATER
Select the
payment option at checkout to check your rate and see if you qualify!
Apply in Seconds
Set your Schedule
Pay $0 Today
★

★

★

★

★

"It just mimics a snowboard to a T. You can literally shred 365 days a year. Gotta get yourself one."

Bryan Belcher

Verified buyer

★

★

★

★

★

"Just buy it. If you like to snowboard you're going to love the Summerboard, it's that simple I promise hahah. Once you get the balance down on it you're gonna wanna go as fast as you can. If you're ever in Vegas bring your board let's rip!"

Steven Cole

Verified buyer

★

★

★

★

★

"I'm totally hooked! Took me a while to work it out, but once I did, it was amazing! Just got back from my first ride and thought I'd let you know how appreciative I am for your customer service and follow up. "

Jason McMenamin

Verified buyer

★

★

★

★

★

"I still get this crazy high feeling when I go out to ride, like snowboarding around Brooklyn is just not something I'm supposed to be able to do."

@Yeti_Riding

Verified buyer

★

★

★

★

★

"This is exactly like snowboarding. It gives you the same feeling of the shred, drifting and carving."

Nick Cleveland

Verified buyer
Keepin' it Real
How will i use it?
Imagine shredding your city, carving your commute, or just stepping outside your front door to find 30-minutes of snowboarding zen each day. When we say that you can be a snowboarder every day, we mean it - our customers take their boards everywhere with them, and always find an empty slot in the day for a quick shred sesh!
It is difficult to learn?
Just like anyone who has learned to snowboard, you will not master this in the first five minutes. Our riders gain solid proficiency and can shred in the first few hours, including speed control, and completing basic carves and slides. You can shred on the first day if you're willing to commit to a few hours of practice.
Is it too expensive?
Would you pay $1 for a lift ticket? Even if you bought a brand new Summerboard every other year, that's the daily cost of riding with the new $999 SB1 model. We turn snowboarders into everyday riders - without the cost of transportation, lodging, gear, and passes. Having the experience of shredding this accessible and economical is life-changing for any snowboarder.
Is it dangerous?
The Summerboard carries the same, or lower risk, as mountain biking, roller blading, or skateboarding. The good news is that, unlike snowboarding, you're not locked to the board. So, if the board goes down, you can step off. In fact, this is the first skill we teach you. Bottom line: Ride free without being locked down.
Is it only for summer?
The Summerboard is built to ride year-round. In fact, many of our customers ride their boards in the middle of the winter. Why? Because if you ride the Summerboard regularly, you're strong enough to take the first lift up and the last ride down, even on your first day back on the slopes.
Is it a lot to maintain?
If you think a bike is not a lot to take care of, then you'll love that the Summerboard is even easier to maintain. For the average daily experience, simply charge it and ride it. If you're shredding daily, every few months consider rotating wheels or replacing a belt in less than ten minutes, using our Easy Care Guide and toolkit.