George S. from New York City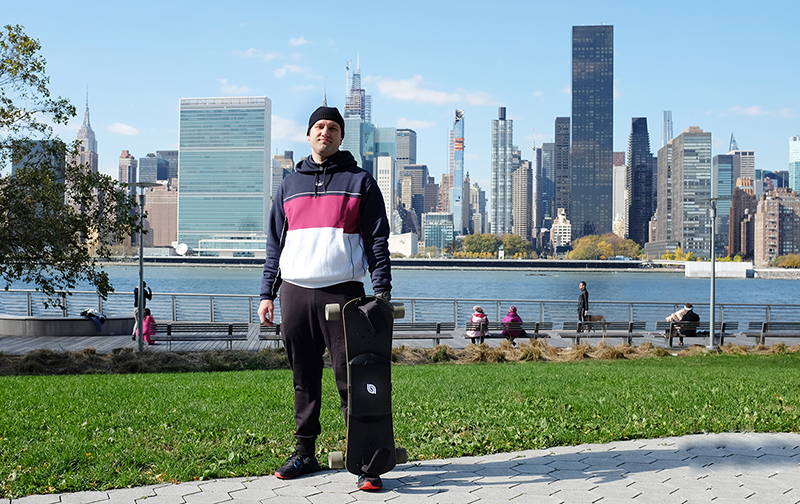 George is an app developer, father, and citizen of the world who loves to absorb NYC's mix of languages, tastes, and cultures. We visited one of George's favorite places to ride - the Long Island City waterfront - to talk about his experience with the Summerboard.
What attracted you to the Summerboard?
I love snowboarding. When I snowboard, my soul sets free, and it's like I'm one with the universe. Nothing can really top that feeling. The Summerboard solves that 10 month gap between riding seasons perfectly. I might have an addition [laughs].
How do you use your board? What is your typical ride like?
I ride for the feeling, and of course exercise. Typically, I shred my neighborhood, which has a waterfront area, bike lanes, and parks that are all easily accessible. Music is a MUST. I always burn through at least two battery packs, I shred hard AF!
You mentioned feeling - how would you describe sensations when you ride?
Like I'm flying for real. How do you expect me to be able to explain that?! [laughs]
What would be one of your most memorable rides?
A buddy and I rode all the way from the northern tip of Manhattan, starting on 190th street, all the way to the southern tip, to the Staten Island Ferry, that was an 18 mile adventure!
Tell me about your board
This is my board. There are many like it, but this one is mine! It has minimum mods cause it's perfect as is. I keep it clean, check it after each ride, and stay safe.