Join us in beta-testing the new Summerboard mobile app on iOS and Android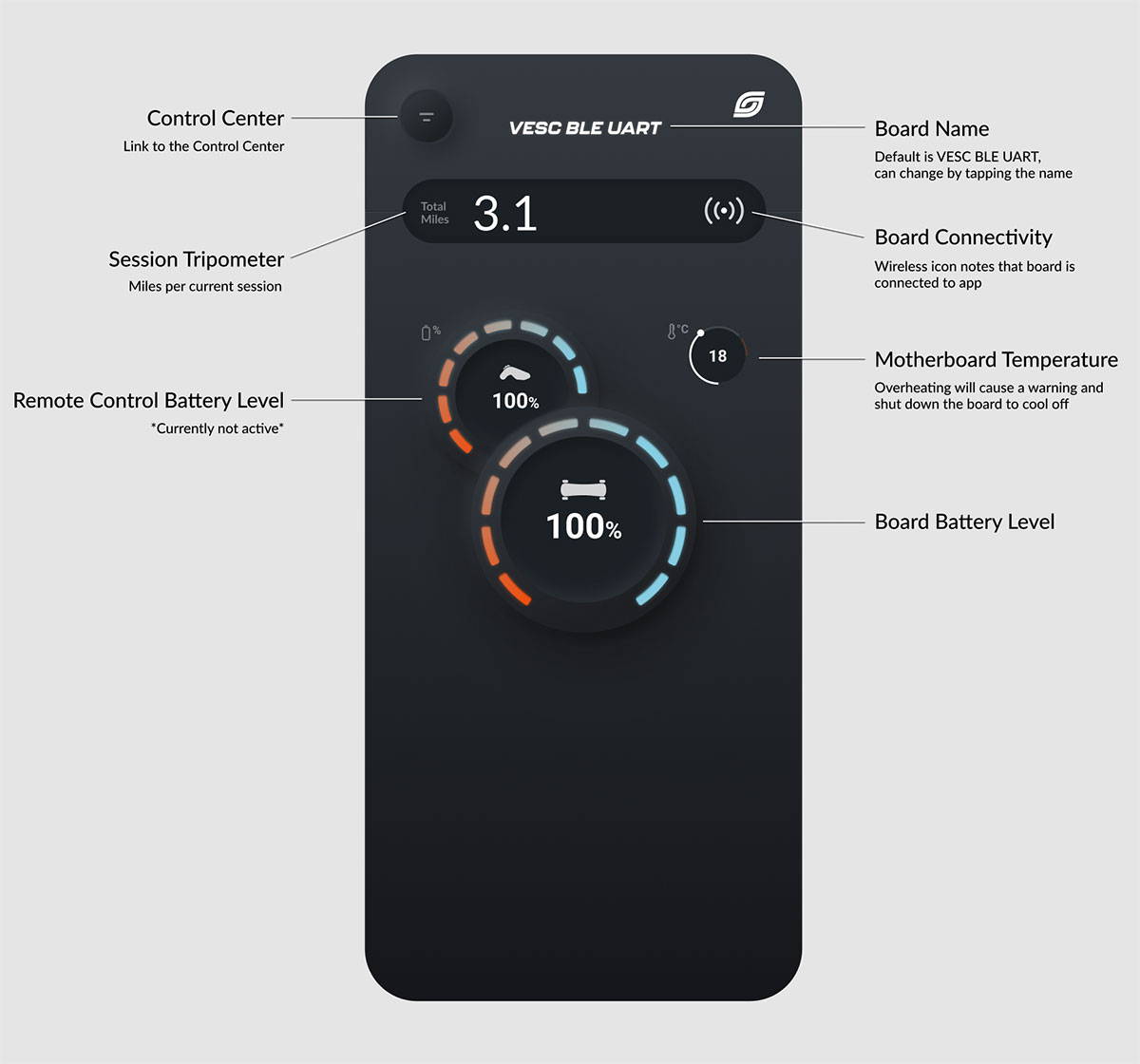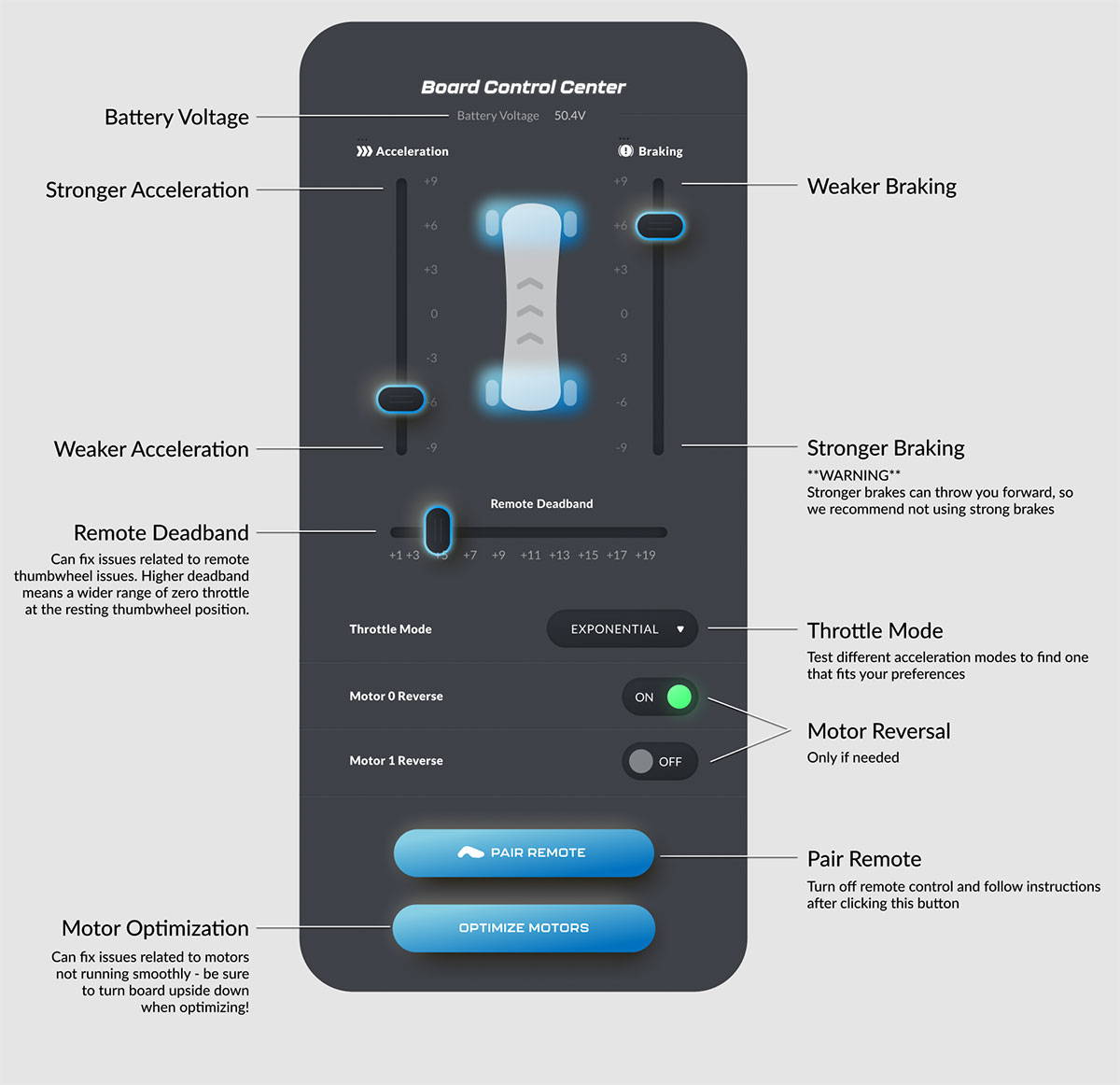 Release Notes:
Beta Release 1.1.0 :
WARNING - ALL BETA VERSIONS USED AT YOUR OWN RISK. DELETE ANY CURRENT VERSION OF SUMMERBOARD OR VESC APP YOU MAY ALREADY HAVE ON YOUR DEVICE BEFORE INSTALLING.
- firmware version reporting
- ability to update firmware (new board firmware required for remote battery level)
- fixes the 99mph remote speed reporting issue with motor optimization
- Download the Android beta app here
- Download the iOS beta app here (must download Apple Testflight first)
- remote battery level reporting*
- battery charging light working properly*
- board turns on automatically when charger is plugged in*
- automatic battery software update from motherboard*
*requires firmware update
Firmware update tips:
(1) the update takes a total of 3-5 minutes
(2) if you downloaded prior to July 5th 2021, please delete your version and update again using the links above
(3) do not use your mobile device for any other programs during updating
(4) if the update fails, then turn off the board for 30 seconds, turn back on, and try again
(5) note the firmware version before you get started (will likely be 0.0.0, XAv0.6.1 or XAv0.6.3)
(6) successful firmware update is version 0.7.2
(7) ignore message 'board busy' when you click the 'update firmware' button
(8) if your remote battery level doesn't show up, then use the remote control updater to update the software via computer/USB cable (OTA coming soon)
(8) let us know how it goes!
Current Release 1.0.1
- launched on App Stores for Apple and Google
1.0.0 (16)
- All main functions working on iOS and Android
1.0.0 (13)
- Add remote control dead-band control
1.0.0 (10)
- Remove non-functional areas (challenges)
1.0.0 (7)
- Remove mileage for bug fixing
1.0.0 (3)
- Remote pairing capability
- Non-functional buttons and sliders for upcoming features
1.0.0 (2)
- Settings screen on swipe down
- All buttons and sliders are non-functioning
1.0.0 (1)
- Connect to board via bluetooth
- Board battery level
- Motherboard temperature